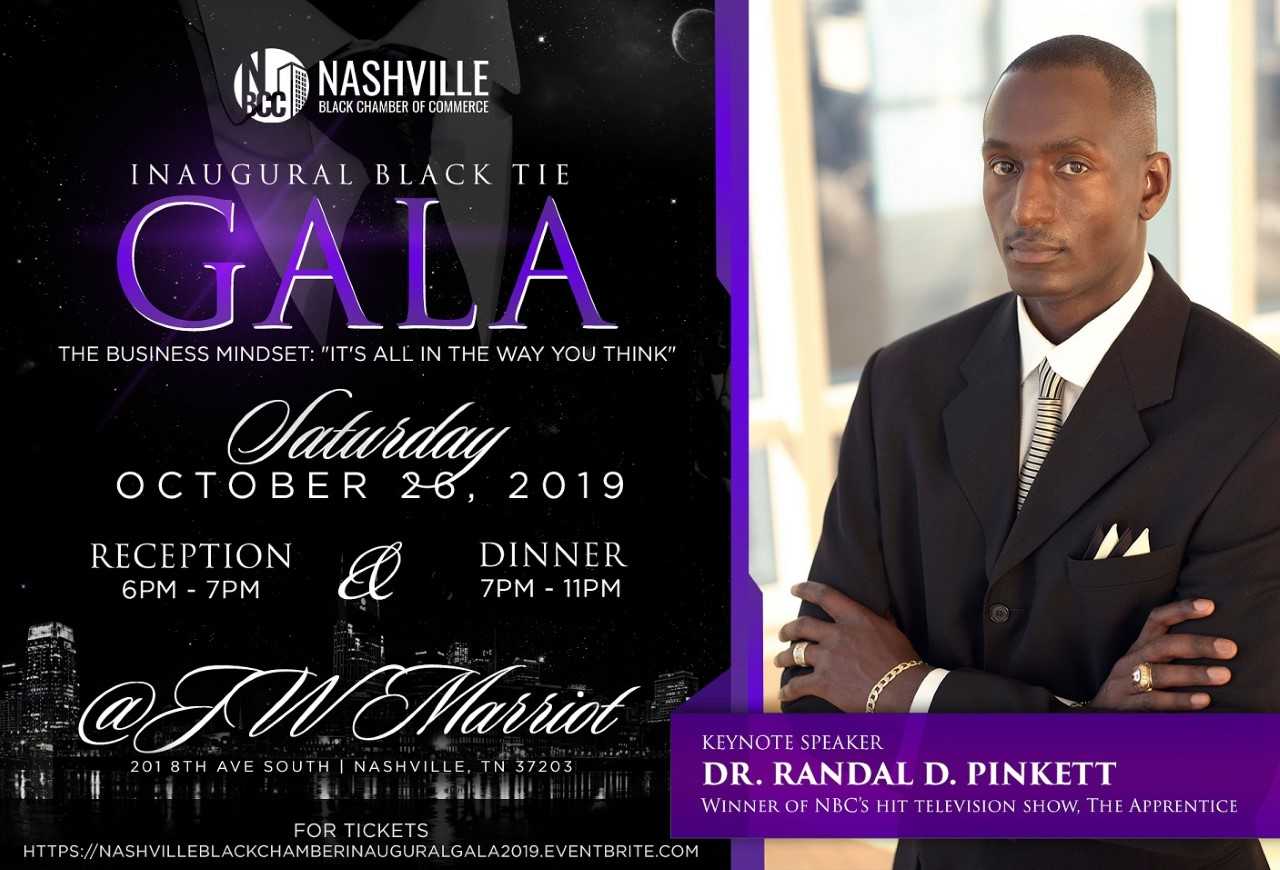 30 Aug

2019 Inaugural Gala

We will be hosting our Inaugural Black Tie Gala on Saturday, October 26, 2019 at J.W Marriott. The theme is "The Business Mindset: It's All in The Way You Think." Enjoy our networking reception at 6:00 p.m. Doors will open at 6:45 pm for seating. Dinner and event to start promptly at 7:00 pm.


Our keynote speaker will be the one and only Randal D. Pinkett. Winner of NBC's hit television show, "The Apprentice, Dr. Randal Pinkett has established himself as an entrepreneur, speaker, author and scholar. As a leading voice for his generation in business and technology, he is the founder, chairman and CEO of his fifth venture, BCT Partners, a multi-million-dollar consulting, research, technology, and analytics firm headquartered in Newark, New Jersey.


Dr. Pinkett has received numerous awards for business and technology excellence including the Information Technology Senior Management Forum's Beacon Award, the National Society of Black Engineers' Entrepreneur of the Year Award, and the National Urban League's Business Excellence Award. He has been featured on nationally televised programs such as The Today Show, Fox Business News, MSNBC, and CNN. In 2009, he was named to New Jersey Governor Jon Corzine's official shortlist as a potential running mate for Lieutenant Governor of New Jersey.


Please join us as we welcome Dr. Pinkett and embrace an evening of special recognition, awards, festivities, and entertainment! Tickets can be bought on Eventbrite.


Special thanks to HCA Healthcare/TriStar Health, our Inaugural Gala Sponsor!